Hello Friends!
If you read Susan Branch's blog regularly you've probably already seen this, but it made such an impact on me this morning I had to share it. Susan never ceases to bring joy to my heart when I need it most.
"Something amazing is happening: Ask people stay home to protect one another and here's what happens: they unselfishly do it! And suddenly, everything changes.
No school shootings this March for the first time since 2002
, our air has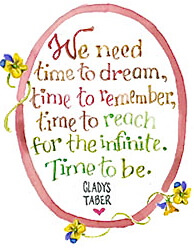 gotten cleaner, our National Parks and all the critters are breathing easier, families are having dinner together, people are nice to each other and reach out to help, the earth gets a rest, we're becoming more spiritual, angels are popping up everywhere, people are singing and clapping for each other from balconies, and kindness abounds: healthcare workers at a Boston hospital are gifted with lifetime
Red Sox tickets as a thank you
, a patriotic 99-year-old army
veteran in England
spends the lead-up to his hundredth birthday walking to raise money for the National Healthcare Service, my single-mom sister gets to stay home with her twins because
she works for Starbucks who continues to send paychecks to their employees just as if they were working, and
Andrea Bocelli sings
Ave Maria to the entire world. And we all cried at the same time. It's beautiful to see that we are part of a larger plan, a world cause, we are in it together. Turns out the gift is proof-positive and something we've always known: that the true heroes are the regular people, the unsung heroes of t
he world."
Don't you just love her?
♥
She's also updated the cooking section with some yummy spring & summer recipes that I'm looking forward to making.
Have a wonderful Wednesday my friends. Be well!
♥